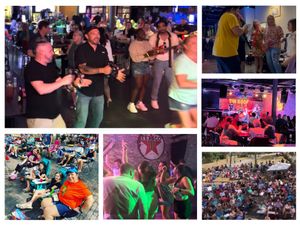 Floriduh Band Bio
Putting the DUH in Florida
Floriduh puts on a high-energy, interactive show for any crowd! 
FloriDUH Party Band was formed in 2021 as an homage to "Florida Man." They've played high-profile shows including private corporate parties,  and festivals. 
When watching Floriduh, you can expect to be swept away by groovy dance tunes and costume changes that fit with their unique 80s, 90s, and 00's setlist! 
"

The Floriduh Band is worth checking out. They play to entertain and have a good time, and it shows" - Featured in Brevard Live Magazine
— 2023
Music from the 1980s and Newer with an Interactive Show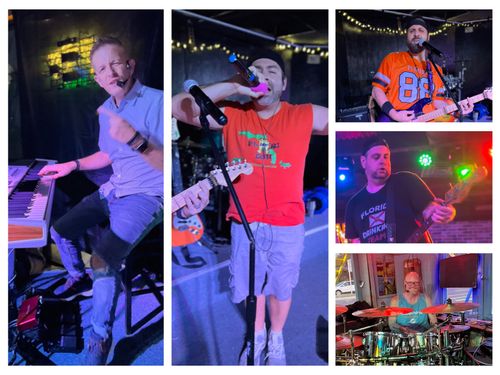 A 5 Piece Band with an Energetic Pop Sound
Vocals, Bass, Keys, Guitar, Drums
Playing songs in the style of artists like Prince, Michael Jackson, 311, Johnny Cash, Bob Marley, Billy Idol, Weezer, Phil Collins, Black Eyed Peas, Warren G, and more!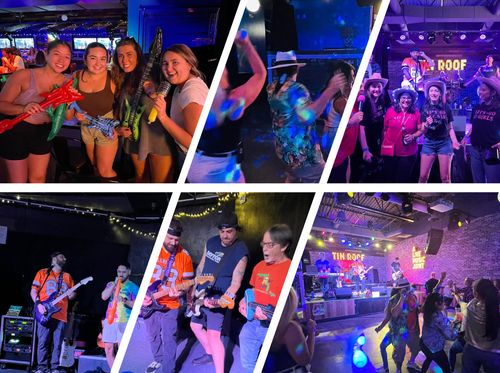 High Energy Interactive Party Entertainment
Get the dance party going at any venue
From playing cowbell, to singing a song on stage, to playing an air guitar, the audience can take the spotlight with Floriduh Party Band! Crowds love hearing their favorite songs with a unique twist - expect the dance floor to get wild and wacky!
Great Mix of Genres, Floriduh Plays Your Millenial Mix Tape!
Booking Contact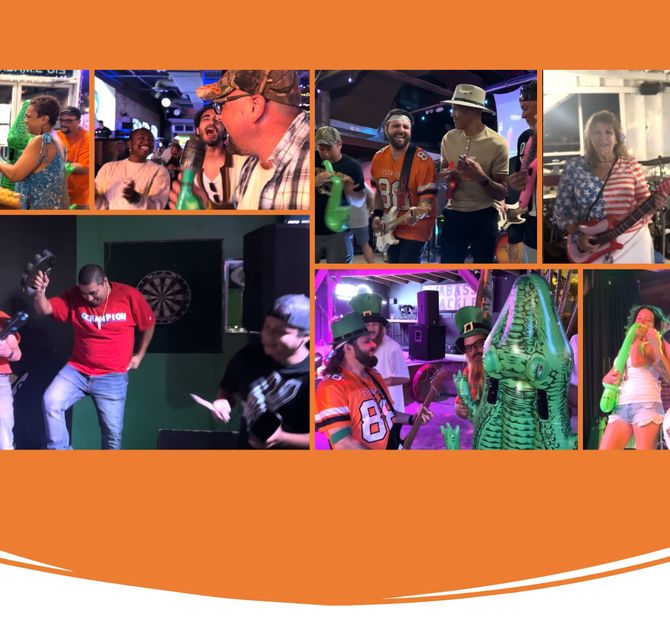 Book Floriduh Band
Book Floriduh Band Festivals, Private Events, Venues
Fill out the forms below to get in touch with us for your next event!